Onyx - Men's Moissanite Ring with Accent Side Stones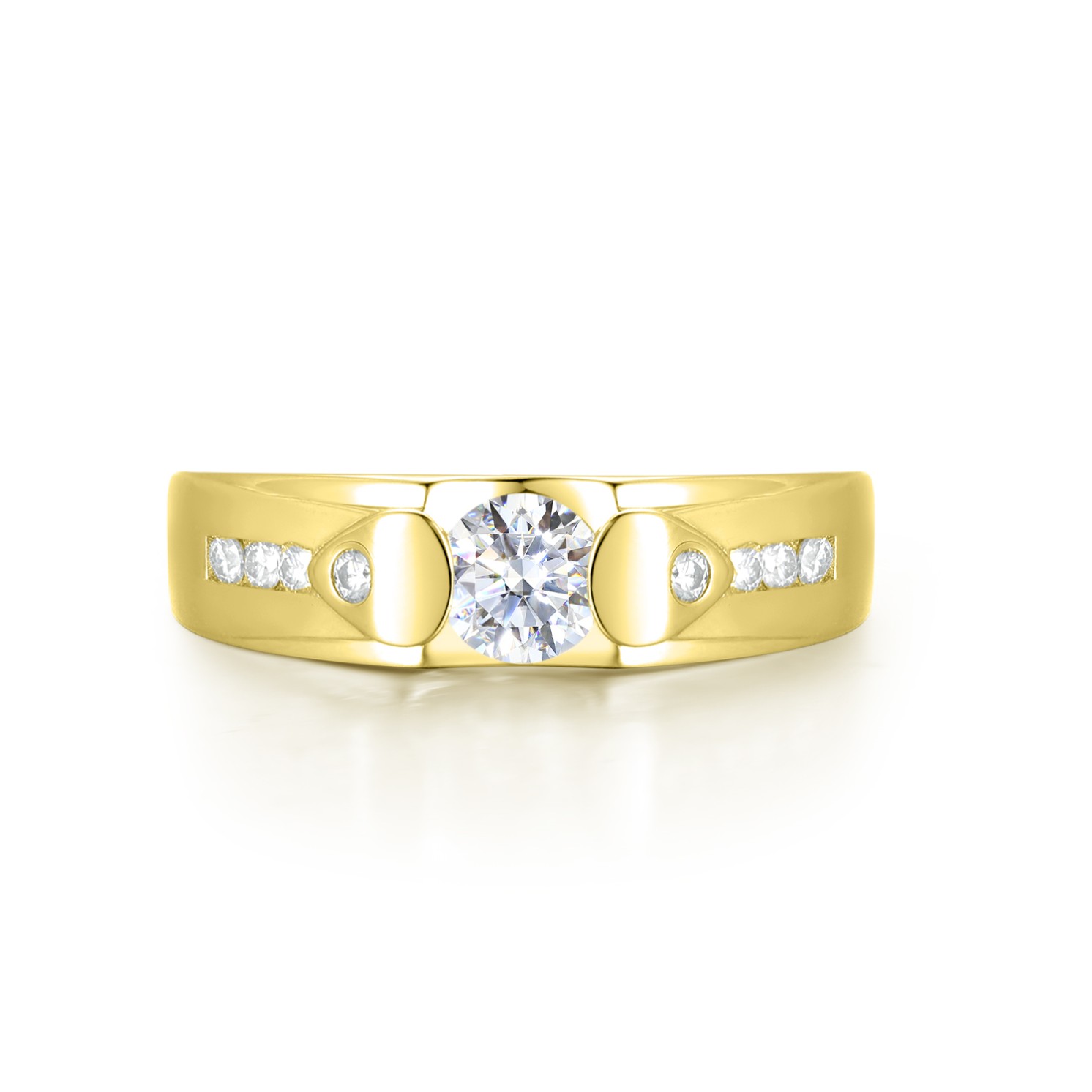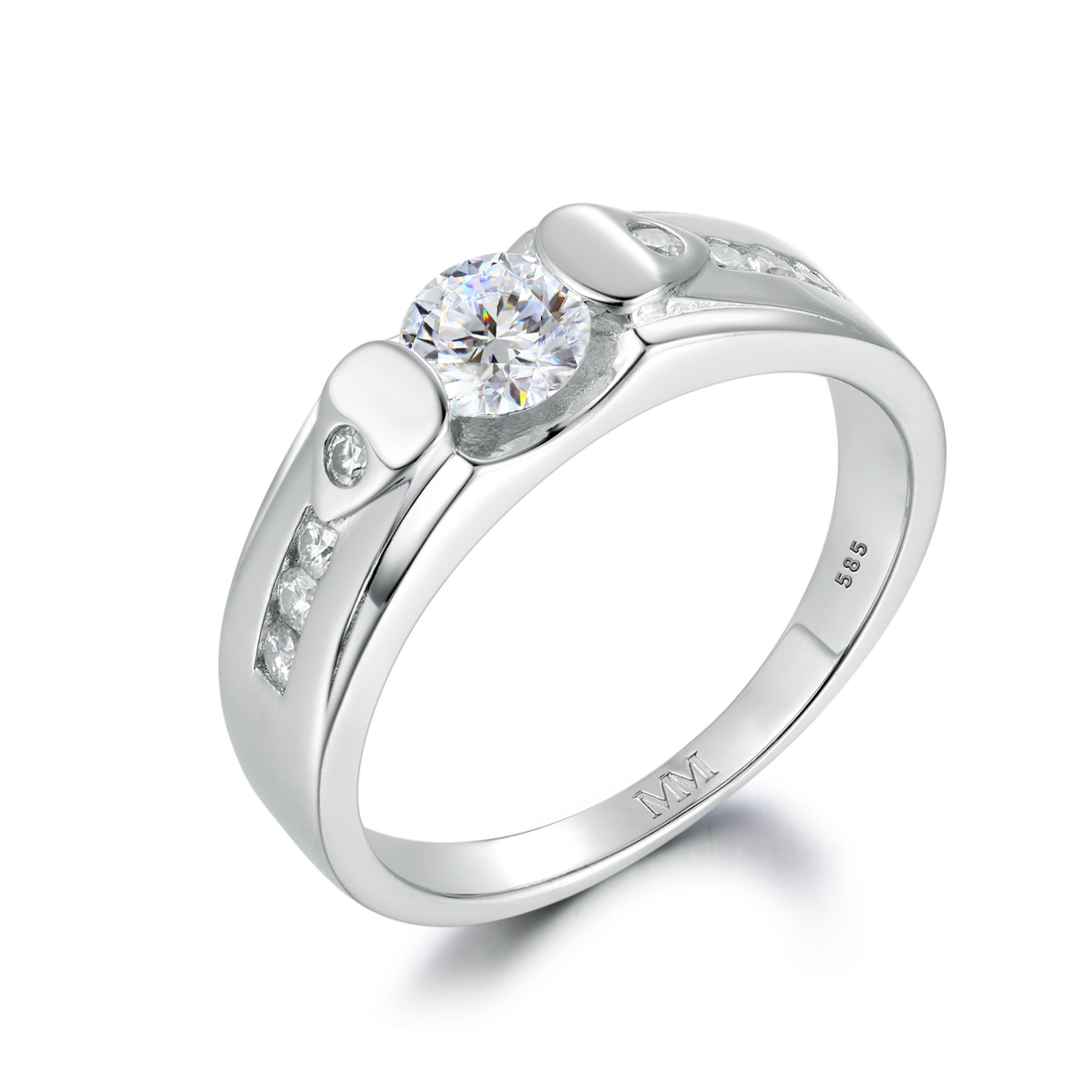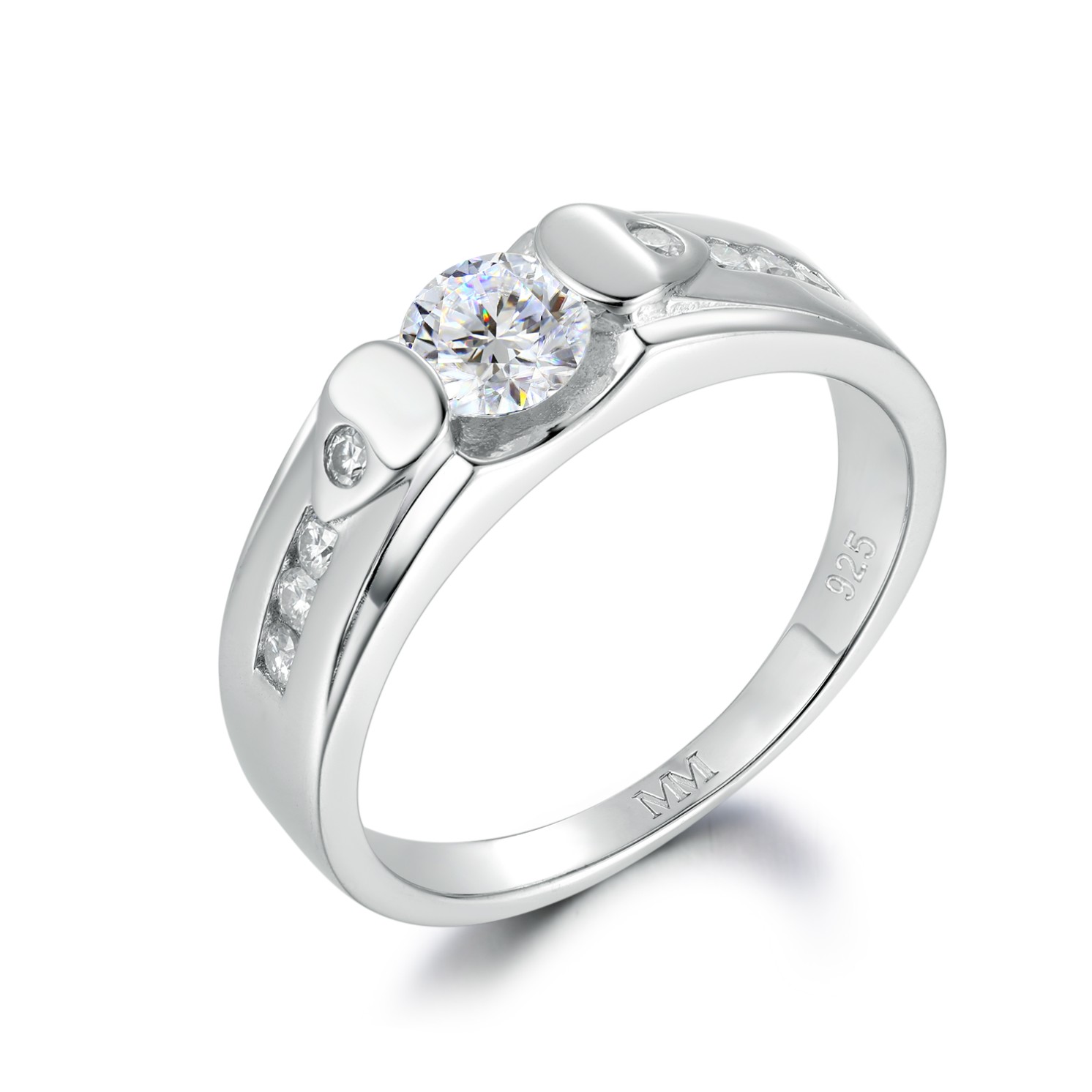 New







Specifications
Specifications
Moissanite size
0.8 carat (6 mm)

Plating

Rhodium plated

Moissanite cut

Round

Moissanite color

D - Colorless

Moissanite cut quality

Excellent

Moissanite clarity

VVS1

Setting

Bezel setting
Brand
My Moissanite

Warranty

Life
Target audience
Men's
Onyx - Men's Moissanite Ring with Accent Side Stones
Description
The Onyx Ring, a symbol of sophistication, features a stunning moissanite centerpiece embraced by sculpted contours. This band, detailed with a cascade of accent side stones, exudes a strong presence. Crafted with precision, it balances boldness and finesse, offering a comfortable fit and a design that commands attention. The Onyx is more than a ring—it's a statement.
Stock:

Delivery time 1-2 weeks
Available Options
Production & delivery time 2-3 weeks.
Would you like to shorten the delivery time to 1-2 weeks?
My Moissanite is rated excellent on
The unmatched brilliance of moissanite
It may be surprising, but moissanite excels above all other gemstones when it comes to its stunning brilliance - a fact the jewelry world discreetly keeps to itself. Not only is moissanite significantly more affordable than diamond, but it is considered by many to be exceptionally more beautiful. This is due to moissanite's unique ability to double refract light, resulting in double reflection from all light sources. This leads to an unparalleled refractive index, a characteristic that no other gemstone in the world can match. But the true aesthetic wonder of moissanite only becomes apparent when one beholds it for oneself.